Get Set Go!™ Seed Feeder
Get Set Go!™ Seed Feeder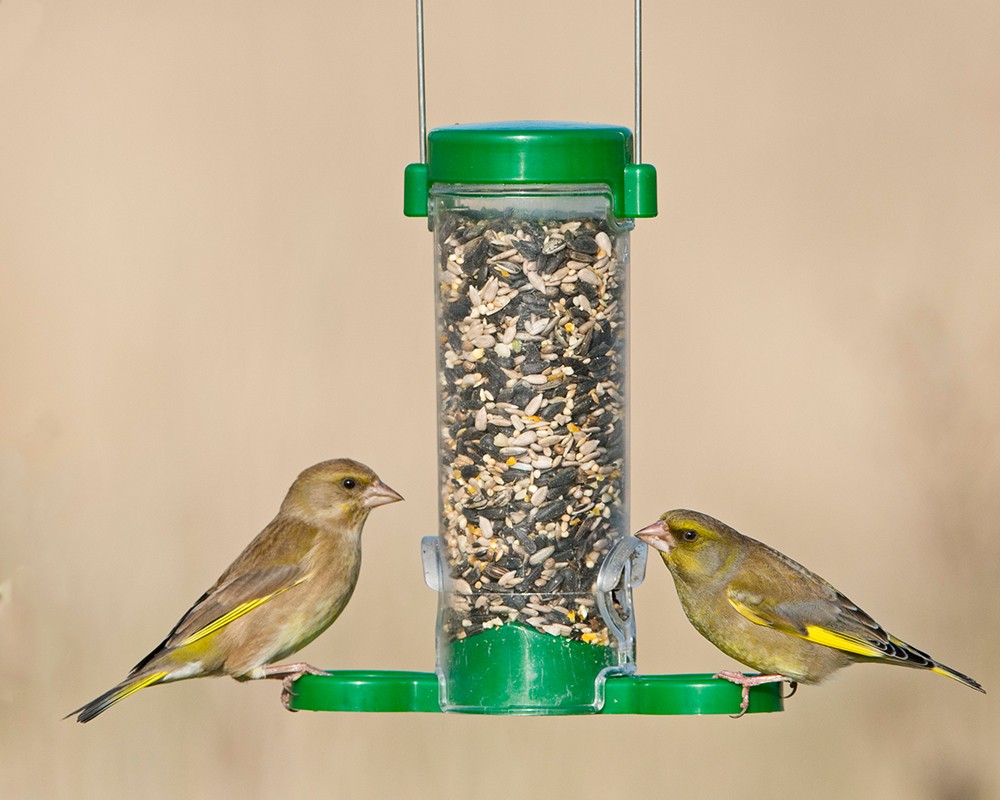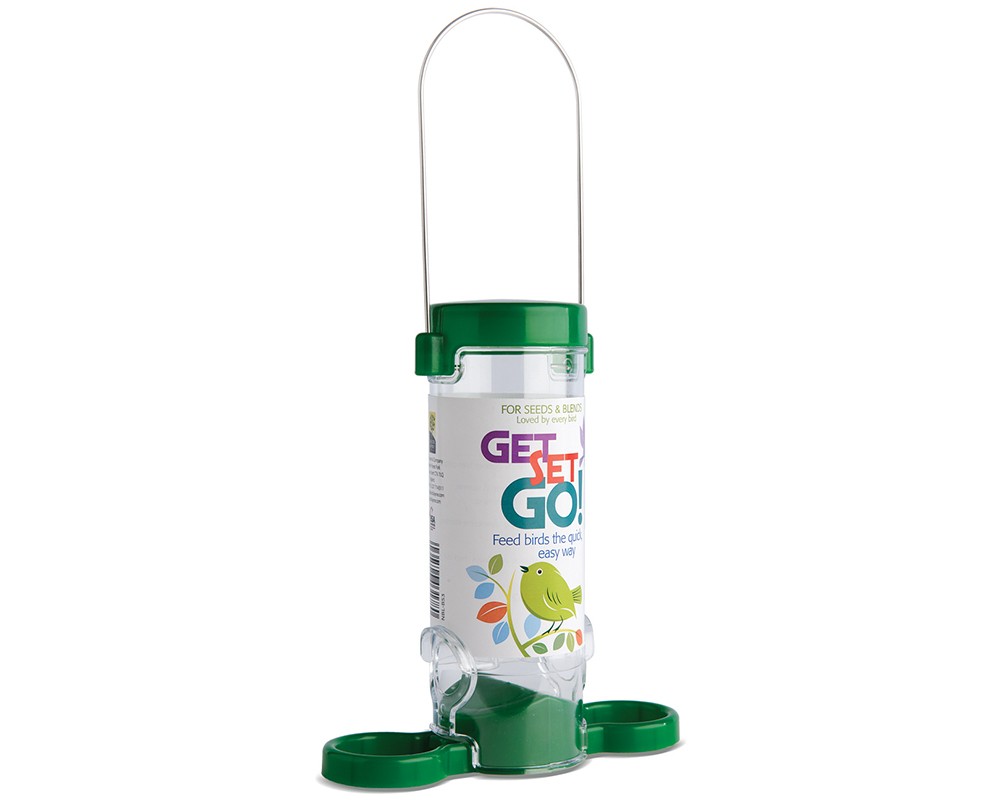 These entry level seed feeders are a great starter or additional feeder to any garden! The Get Set Go Seed Feeder is a jaw droppingly low price for the superb quality of the feeder.
Featuring a quick release base with squeeze tabs it is very easy to keep on top of feeder hygiene to help minimise the spread of disease and keep food fresh. With 2 ports and a tube height of 175mm this attractive seed feeder is also great as a gift and is available in our seed feeder gift box. The perches are a hoop design to provide a comfortable feeding position for your wild birds.
Each feeder is made using recycled plastic and a stainless-steel wire hanger.
"Good product" - Elaine
Good quality feeder
16th September 2021
"Lots of birds" - Kiddi teacher
I love this food. I have so many different species of birds visiting my garden now. Previously I just had 3 wood pigeons! They just love the food. It may be a little more expensive but worth every single penny.
7th June 2021