Ring-Pull™ Seed Feeder
Ring-Pull™ Seed Feeder
Popular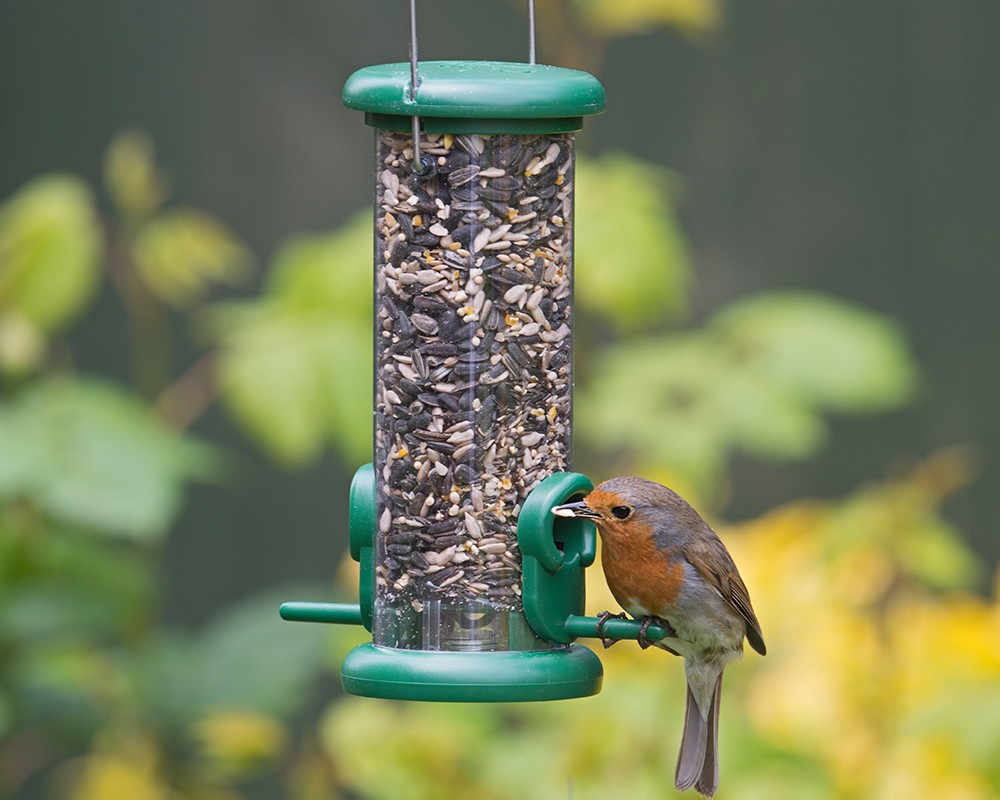 Popular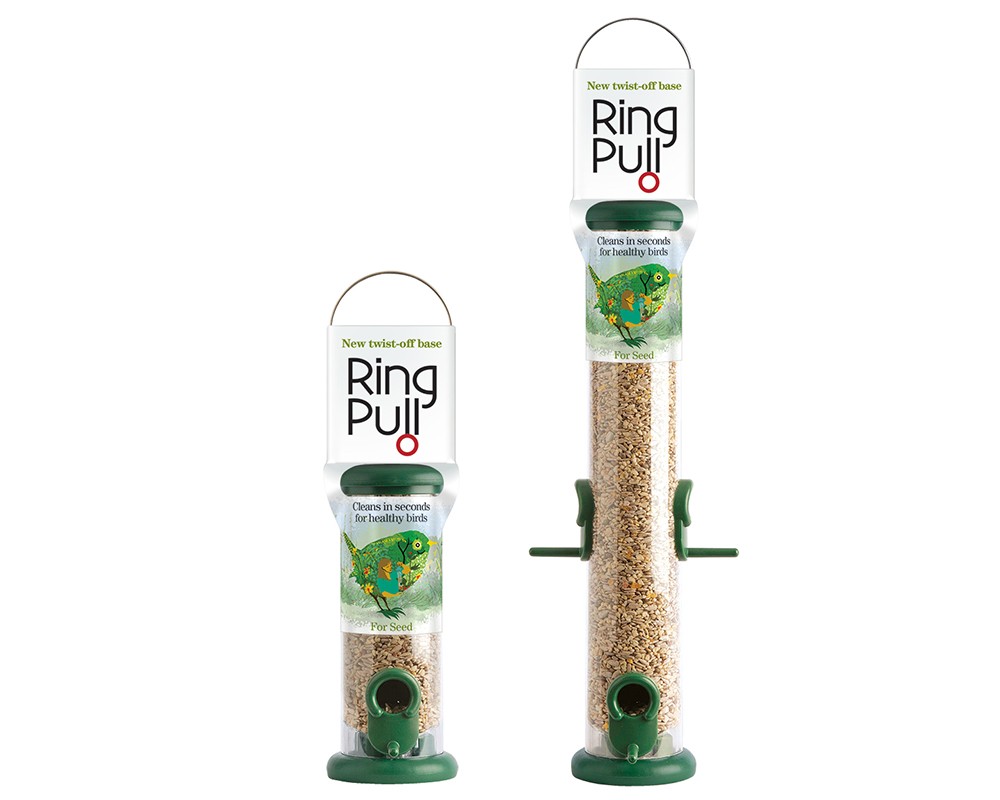 Popular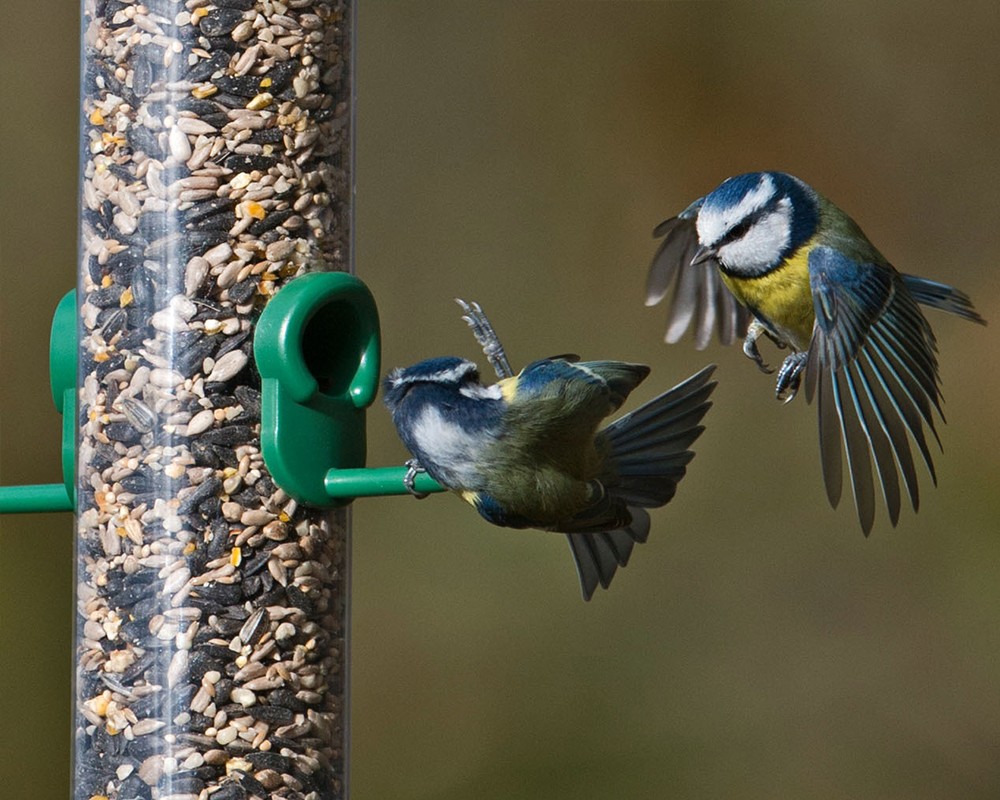 Popular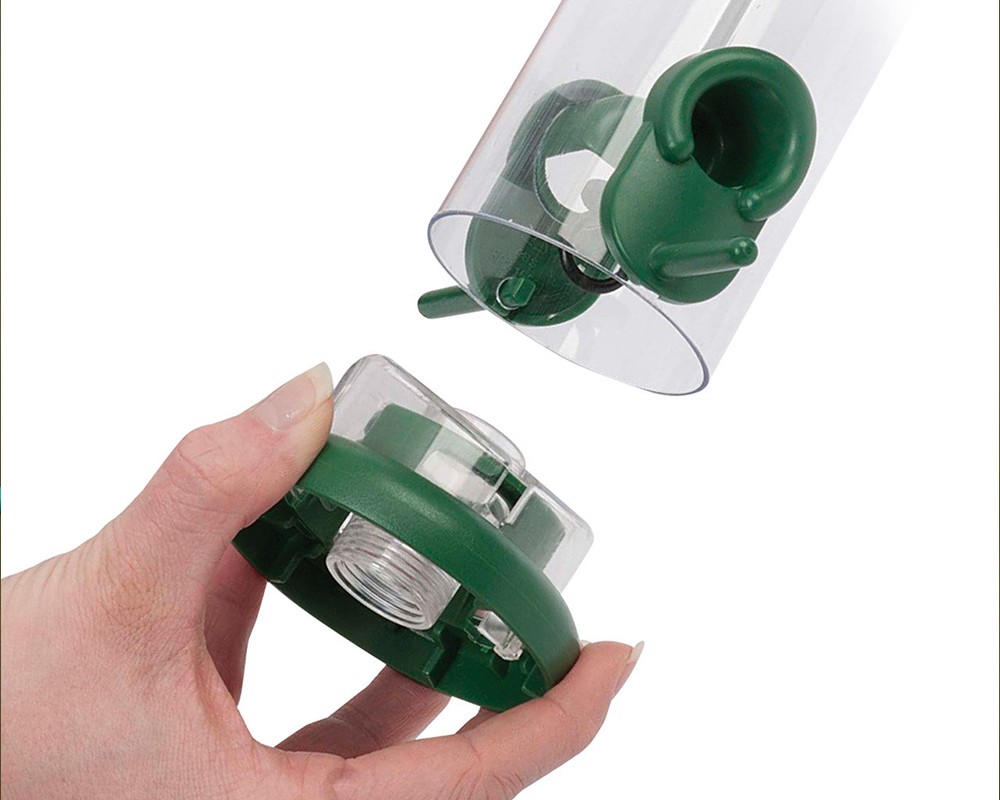 These Ring Pull plastic seed tube feeders are so easy to keep clean! Simply twist off the bottom to empty leftover seed, then pull the pin and the feeder comes apart with ease, no screws or fiddly attachments.
Add perch rings to your purchase as an optional extra to provide a comfortable feeding position for your wild birds.
The Ring Pull plastic feeders are made to last using tough quality materials but in the rare event of damage each feeder comes with a two year warranty.
With a thread base the Ring Pull tube seed feeders can be combined with a feeder tray to catch any spilt food. Perfect to use with our Feeder Seed Mixes.
Looking for a metal version to prevent squirrel damage? Check out the Ring-Pull™ PRO range.
2 Port Feeder: 0.5 litre, 2 ports, 180mm tube height
4 Port Feeder: 1 litre, 4 ports, 360mm tube height
"Small but perfect" - Jackie
Yes this feeder has been perfect for our small birds. Blue tits, long tailed tits, Robins, sparrows and even some goldfinches - thought they only liked thistle seed but seemed to enjoy the no mess mix just as well. Would recommend. Delivery very quick.

6th August 2020
"Upstairs, downstairs!" - Alison
I bought the four perch version and it currently has sparrow mix food in it. Mainly has goldfinches on top floor and sparrows on bottom floor! The starlings struggle but are working out how they can use it. Have also had coal & blue tits, bullfinches and chaffinches visit regularly. Really pleased with the feeder.
24th July 2020