Ring-Pull™ Seed Feeder
Ring-Pull™ Seed Feeder
Popular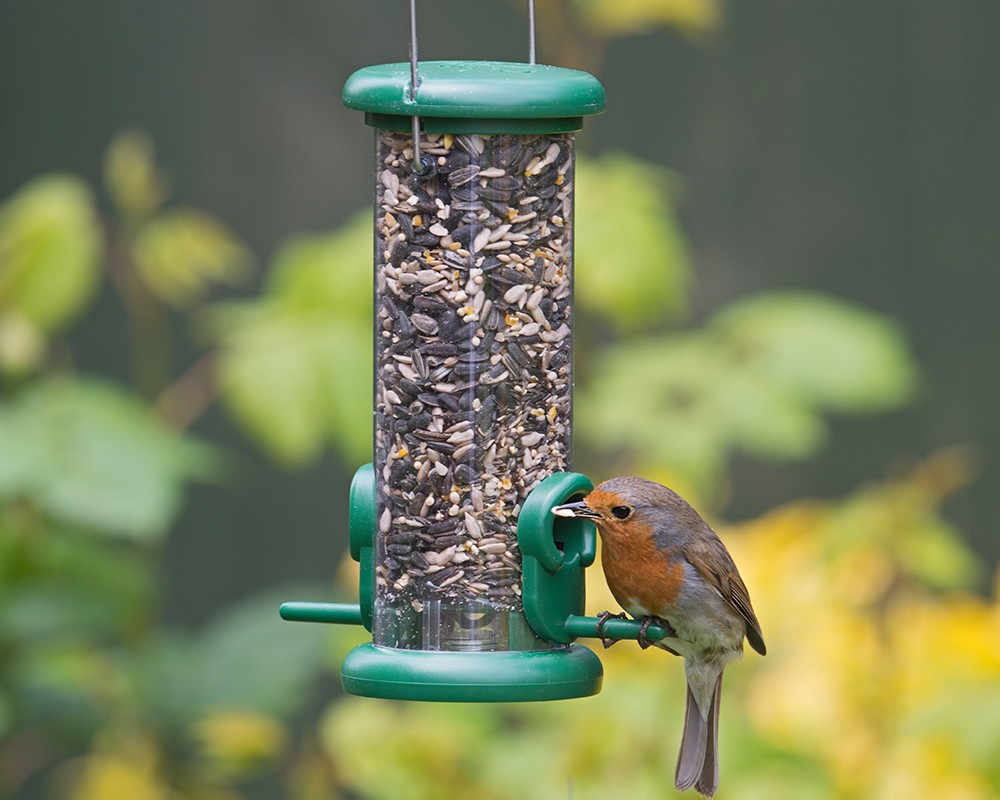 Popular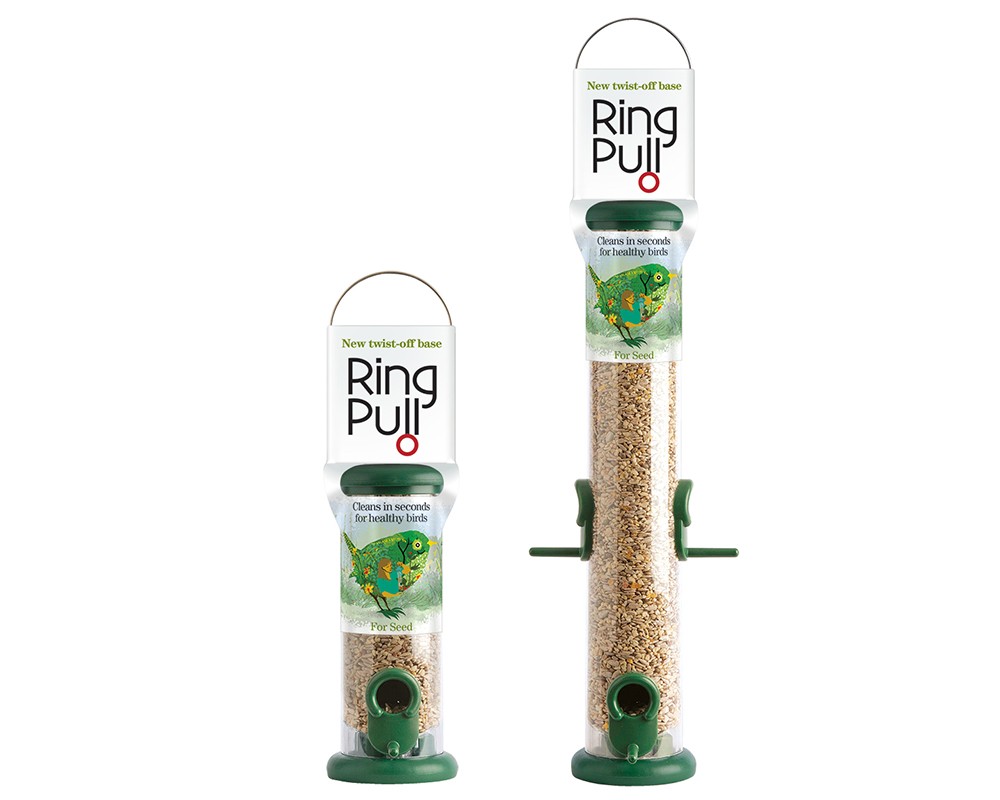 Popular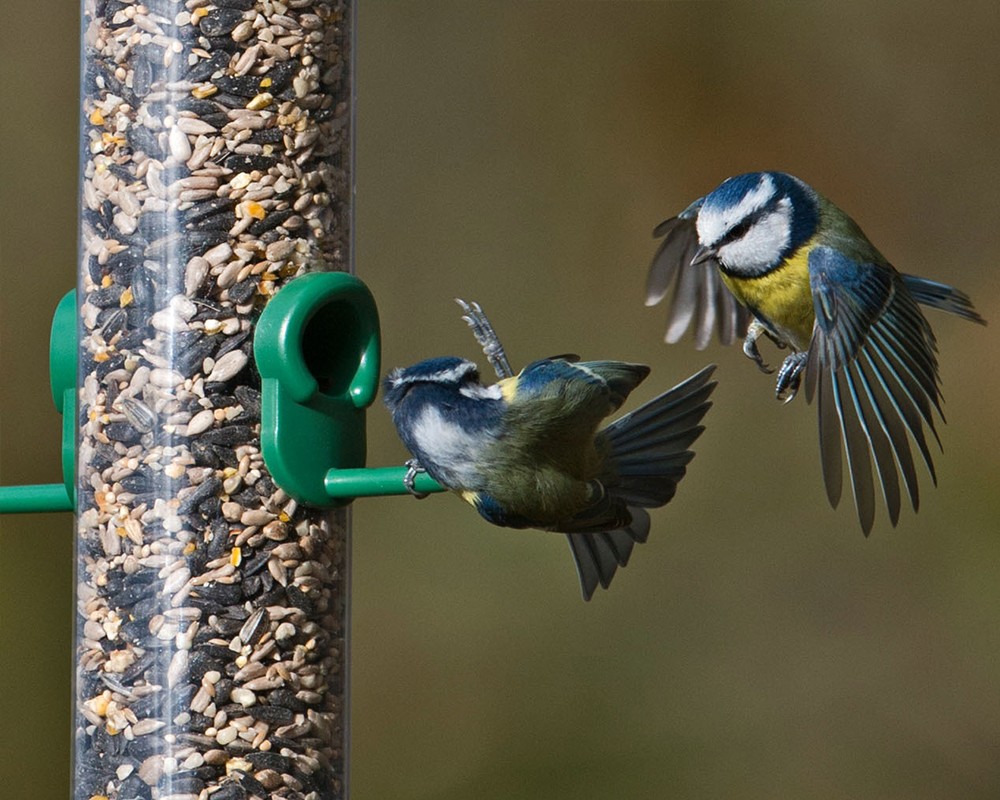 Popular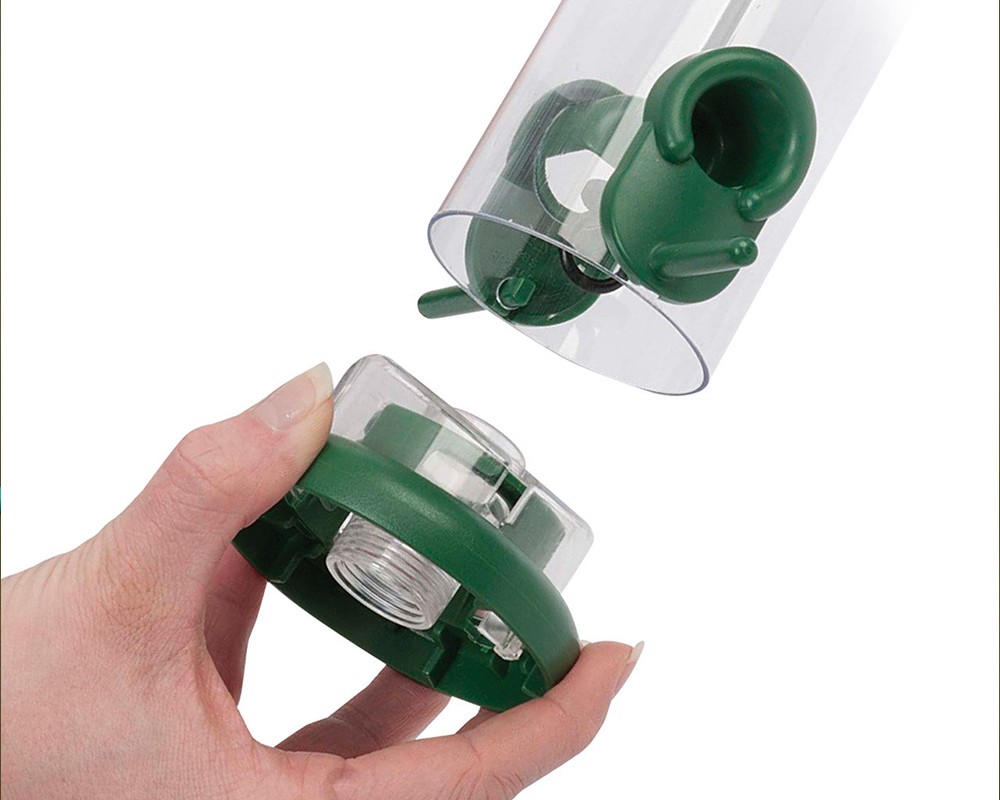 These Ring Pull plastic seed tube feeders are so easy to keep clean! Simply twist off the bottom to empty leftover seed, then pull the pin and the feeder comes apart with ease, no screws or fiddly attachments.
Add perch rings to your purchase as an optional extra to provide a comfortable feeding position for your wild birds.
The Ring Pull plastic feeders are made to last using tough quality materials but in the rare event of damage each feeder comes with a two year warranty.
With a thread base the Ring Pull tube seed feeders can be combined with a feeder tray to catch any spilt food. Perfect to use with our Feeder Seed Mixes.
Looking for a metal version to prevent squirrel damage? Check out the Ring-Pull™ PRO range.
2 Port Feeder: 0.5 litre, 2 ports, 180mm tube height
4 Port Feeder: 1 litre, 4 ports, 360mm tube height
"Easy clean" - Julie O'Connor
Easy for the birds to get at the seeds and really easy to keep clean.
6th June 2022
"Super feeder" - Cal
Packaged well, super, speedy delivery this item is far superior to most
29th April 2022