Split Peanuts
Split Peanuts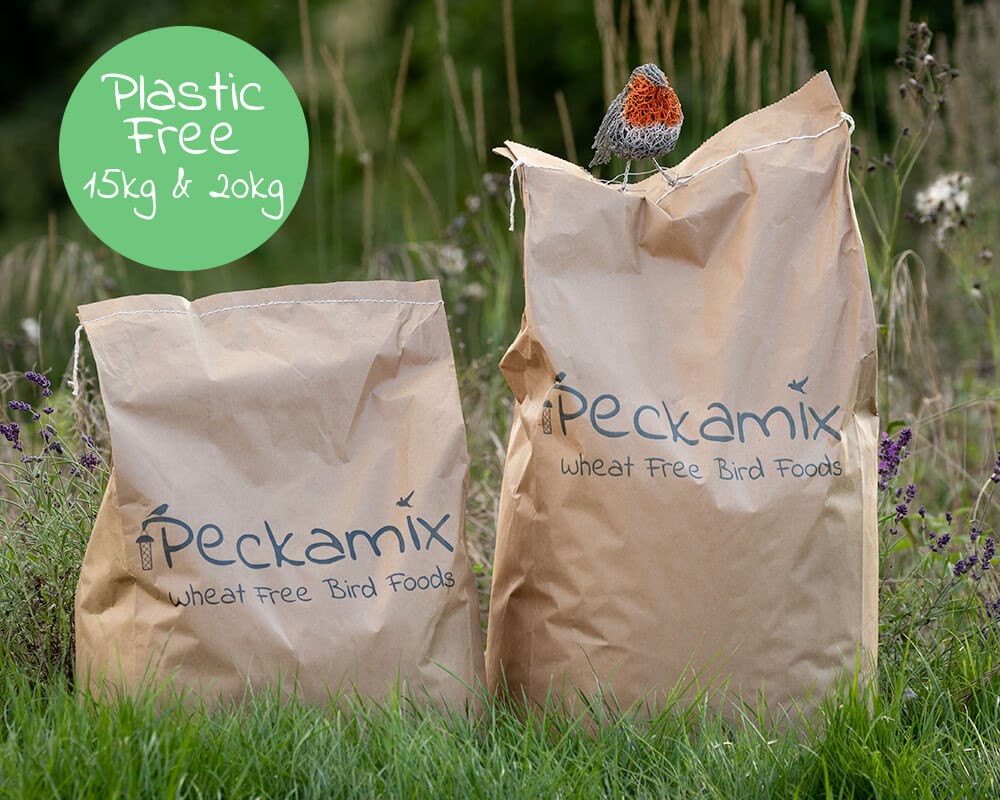 Sorry currently unavailable - Please try our Whole Peanuts instead.
Introducing the wonky veg of bird food! Split peanuts are a great alternative to whole peanuts, they are cheaper, create less mess as the shells have been removed and the birds love them just as much! Available in bag sizes from 1.5kg to 20kg.
Split peanuts are a cheaper alternative to whole peanuts with the same high quality. Split peanuts contain high levels of essential fat, fibre and protein. Peanuts contain up to 50% oil making them a great energy source for wild birds throughout the year.
Our split peanuts have had the shell removed therefore leaving less mess in your garden and allowing the wild birds to access the flesh of the peanut more easily. Peanuts are a traditional favourite with tits, finches, nuthatch and woodpeckers.
Please note there may still be a small amount of whole peanuts in the bag.
We ensure all our peanuts are Aflatoxin tested for the safety of your wild birds.
Enjoyed By:
Blue Tit, Bullfinch, Chaffinch, Coal Tit, Goldfinch, Great Spotted Woodpecker, Great Tit, Greenfinch, House Sparrow, Jackdaw, Long Tailed Tit, Nuthatch, Siskin, Starling
Feeder Style:
Ground, Bird Table, Hanging Feeder
Suitable for all year round feeding.
We advise feeding split peanuts in a mesh feeder during the breeding season to ensure the safety of young birds.
| Size | £/kg | Price | * Saving |
| --- | --- | --- | --- |
| 1.5kg - Out of Stock | £2.33 | 3.50 | £0.00 |
| 3kg - Out of Stock | £2.00 | 6.00 | £0.99 |
| 5kg - Out of Stock | £1.80 | 9.00 | £2.65 |
| 15kg (3x 5kg) - Out of Stock | £1.53 | 23.00 | £12.00 |
| 15kg Paper Sack - Out of Stock | £1.53 | 23.00 | £12.00 |
| 20kg (4x 5kg) - Out of Stock | £1.45 | 29.00 | £17.60 |
| 20kg Paper Sack - Out of Stock | £1.45 | 29.00 | £17.60 |
* Savings are based on the first row being the base £/kg price
"Good quality & packaging" - Deborah
Excellent product
20th January 2021
"split peanuts" - Roy Catlett
Good product; very prompt delivery
20th January 2021