Get Set Go!™ Seed Feeder
Get Set Go!™ Seed Feeder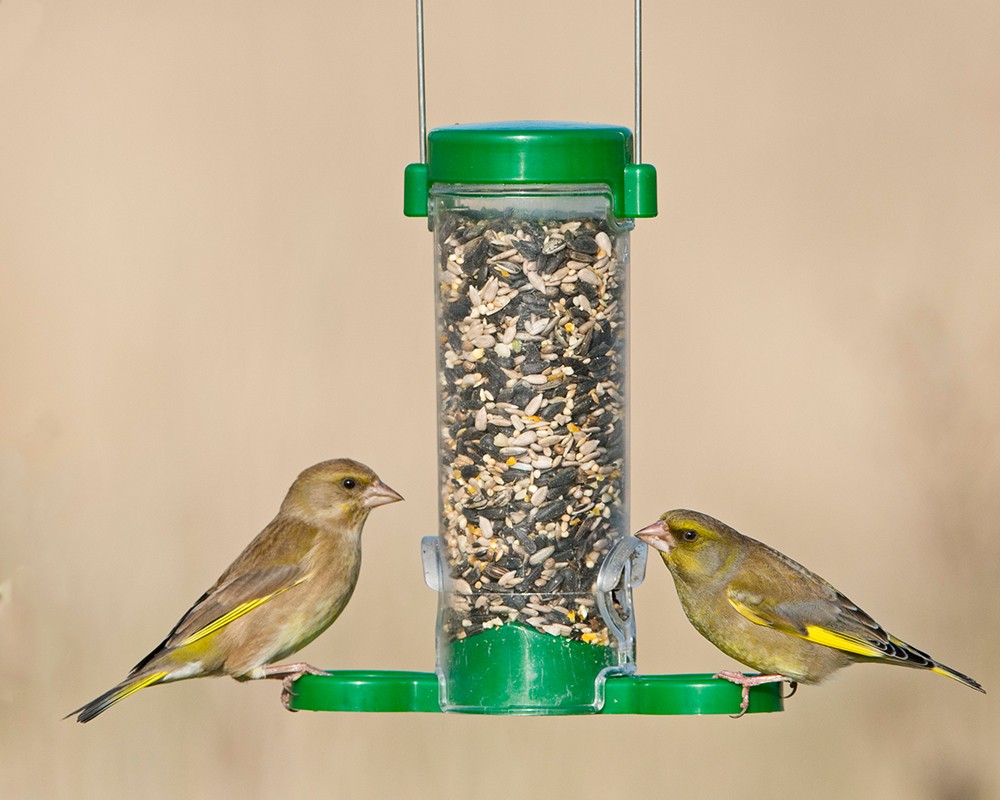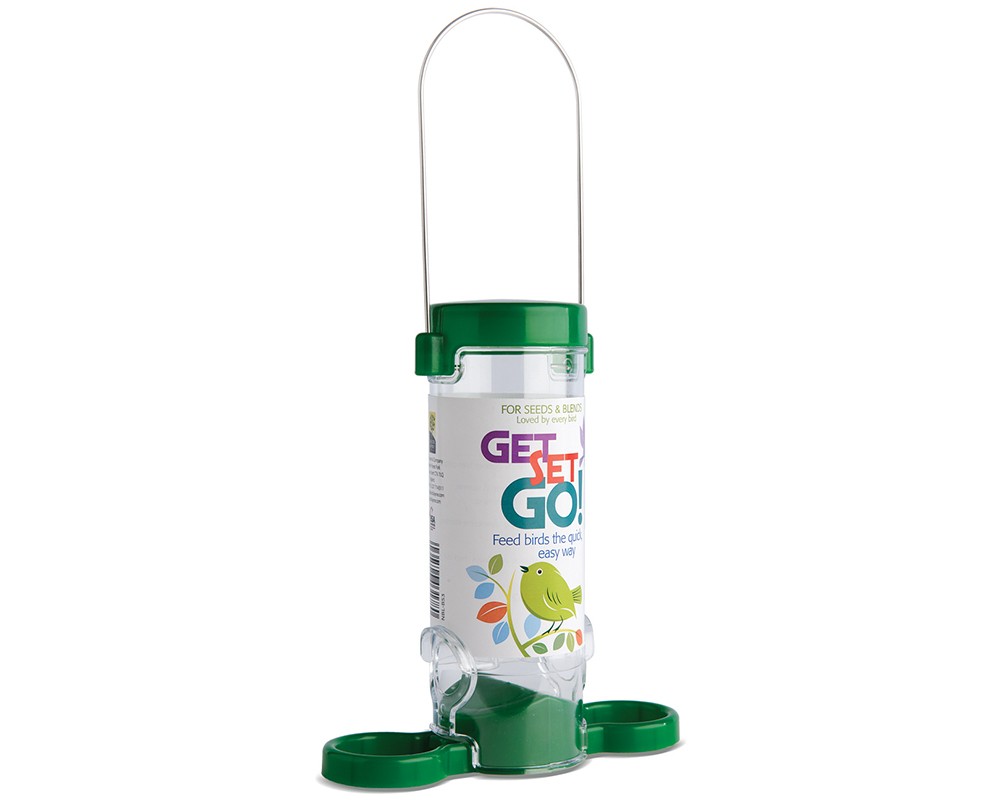 These entry level seed feeders are a great starter or additional feeder to any garden! The Get Set Go Seed Feeder is a jaw droppingly low price for the superb quality of the feeder.
Featuring a quick release base with squeeze tabs it is very easy to keep on top of feeder hygiene to help minimise the spread of disease and keep food fresh. With 2 ports and a tube height of 175mm this attractive seed feeder is also great as a gift and is available in our seed feeder gift box. The perches are a hoop design to provide a comfortable feeding position for your wild birds.
Each feeder is made using recycled plastic and a stainless-steel wire hanger.
"Great Feeder. The birds love it" - Simon
Simple to put together. Takes a good amount of seed and the birds love using it. It has become the almost exclusive go to for the various tits and nuthatches that frequent the garden, its a little on the small side if the seed is really popular, im filling this up every other day.

Really good price, and great all round feeder.
21st March 2021
"Excellent!" - Canary 123
I ordered 4 replacement bird food dispensers for my feeding station, and some pick-and-mix seed. It all arrived very quickly, the dispensers are robust in construction, and the seed mix has proved very popular with my feathered friends.
21st March 2021