No Mess Mix
No Mess Mix
Popular
Popular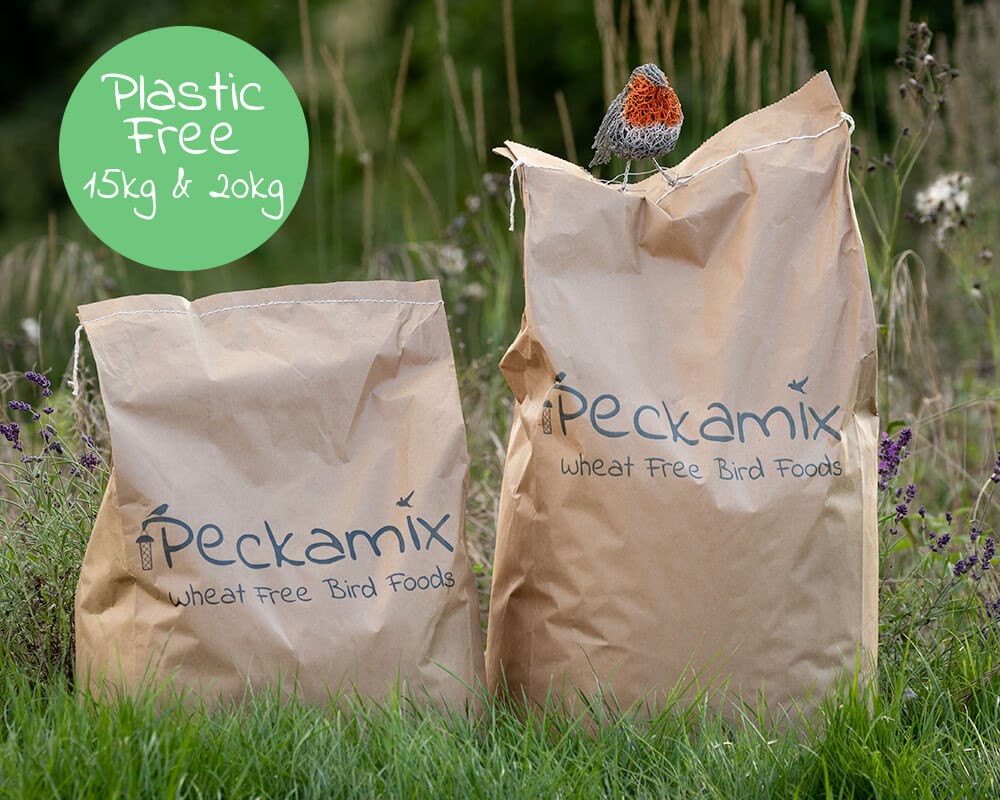 Popular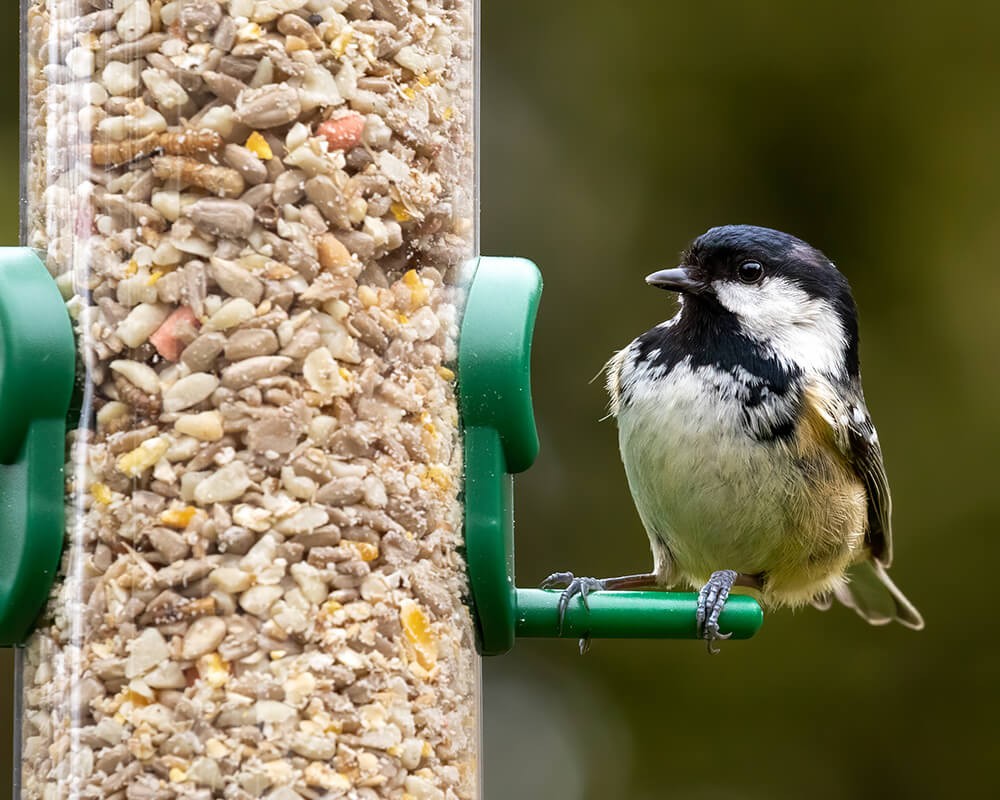 Popular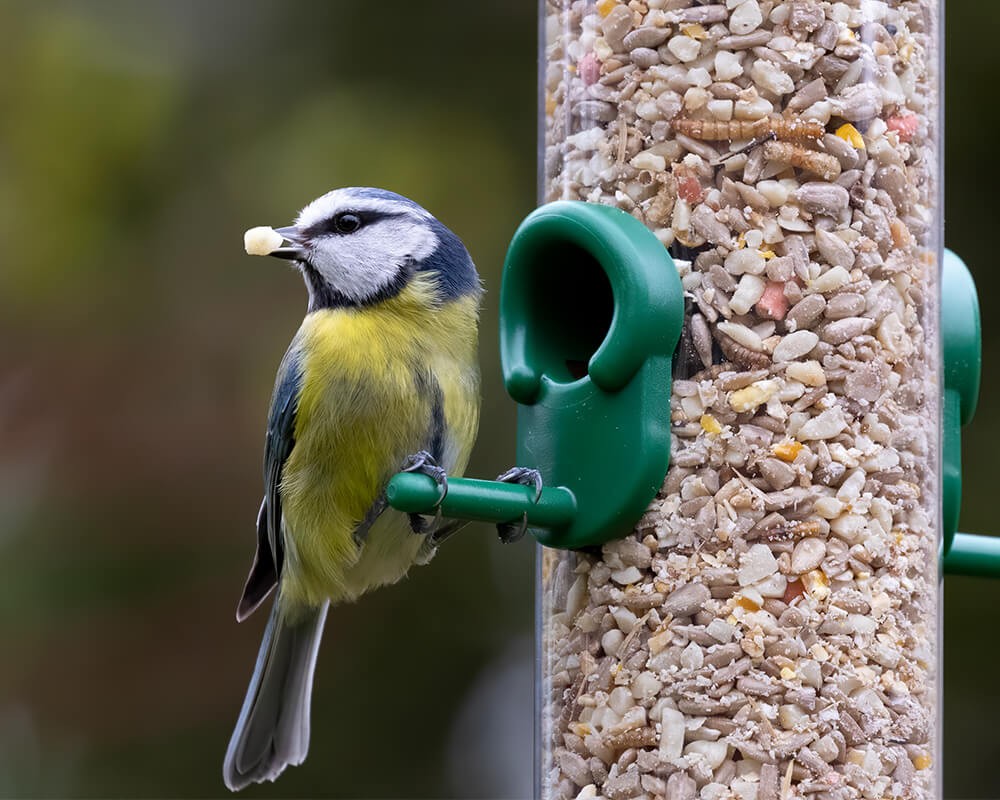 NEW IMPROVED RECIPE FOR 2020!
Our No Mess bird food is specially designed to keep your garden tidy, only containing ingredients that are husk free without any fillers to ensure minimal wastage.
As with all our seed mixes this mix is based on sunflower hearts as the main ingredient to ensure our mixes provide great nutritional benefit to all types of wild birds, including soft billed birds.
This No Mess bird seed is suitable to be fed from a hanging tube feeder, bird table or on the ground, making it a great comprehensive mix to attract a wide variety of birds to your garden all year round.
Please note: 15kg & 20kg comes in multiples of 5kg bags for optimal freshness and easy handling
Composition:
Sunflower Hearts, Peanut Granules, Suet Pellets, Pinhead Oats, Kibbled Maize, Dried Mealworms
Feeder Style:
Hanging Feeder, Ground, Bird Table
Enjoyed By:
Blackbird, Blue Tit, Brambling, Bullfinch, Chaffinch, Coal Tit, Collared Dove, Crested Tit, Dunnock, Goldfinch, Great Spotted Woodpecker, Great tit, Greenfinch, Hawfinch, House Sparrow, Lesser Redpoll, Linnet, Long Tailed Tit, Magpie, Marsh Tit, Mealy Redpoll, Mistle Thrush, Nuthatch, Pied Wagtail, Robin, Reed Bunting, Rook, Siskin, Skylark, Song Thrush, Starling, Tree Creeper, Tree Sparrow, Willow Warbler, Wren
| Size | £/kg | Price | * Saving |
| --- | --- | --- | --- |
| 1.5kg - In Stock | £3.33 | 5.00 | £0.00 |
| 3kg - In Stock | £3.00 | 9.00 | £0.99 |
| 5kg - In Stock | £2.40 | 12.00 | £4.65 |
| 15kg (3x 5kg) - In Stock | £2.00 | 29.99 | £19.95 |
| 15kg Paper Sack - In Stock | £2.00 | 29.99 | £19.95 |
| 20kg (4x 5kg) - In Stock | £2.00 | 39.99 | £26.60 |
| 20kg Paper Sack - In Stock | £2.00 | 39.99 | £26.60 |
* Savings are based on the first row being the base £/kg price
"A real hit with the birds!" - Sara
All our birds, benefits mainly, are so excited when this food goes out! Causes quite a flutter! (The squirrels love it too) We don't mind.
20th January 2021
"Consistently good!" - Rach
This is my second order from Peckamix. It arrived quickly and was loaded into my bird feeders. It was replacing another 'no mess' food I had got from a local supplier. The birdies had decided to leave a large amount of little seeds from that food, which was very disappointing and wasteful. Really great to see that there was very little leftovers once they had a good go at the Peckamix food, and I consider it is more cost effective to pay that little bit extra for all the food to get eaten!
20th January 2021