Multi Purpose Wooden Nest Box
Multi Purpose Wooden Nest Box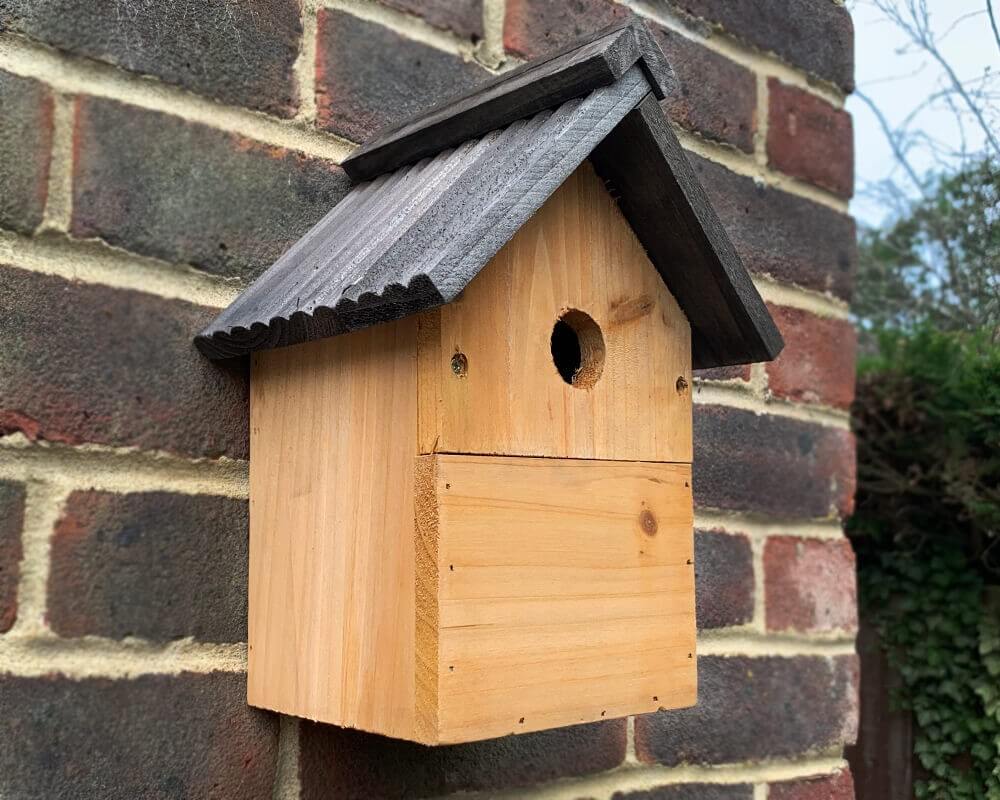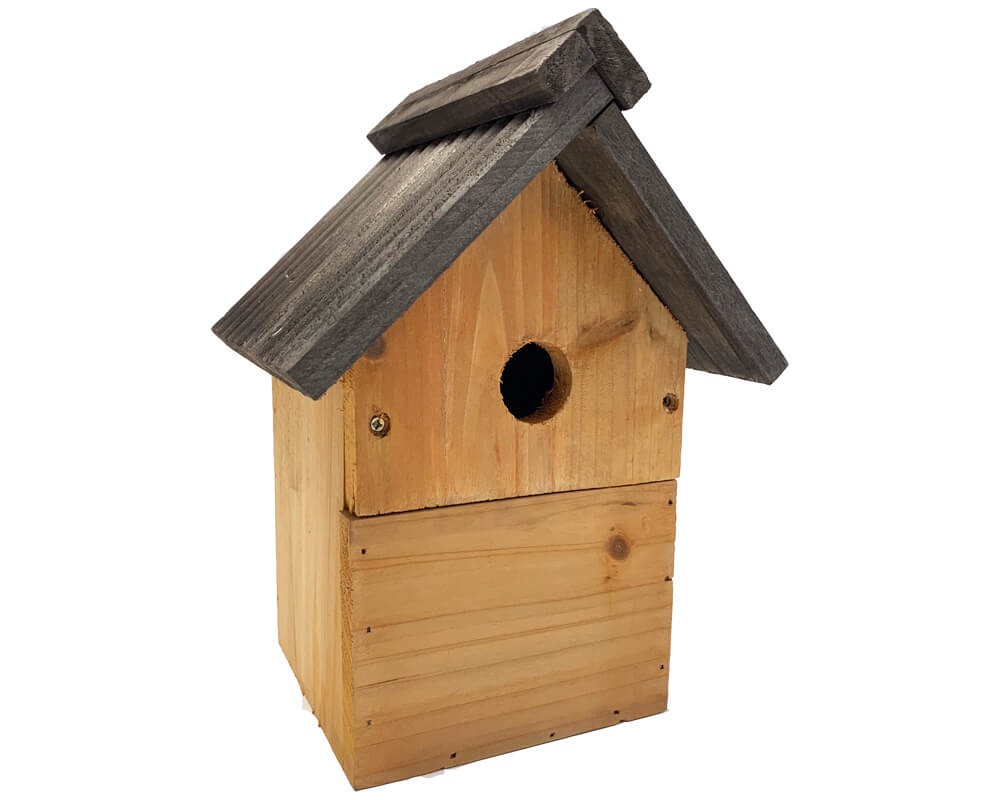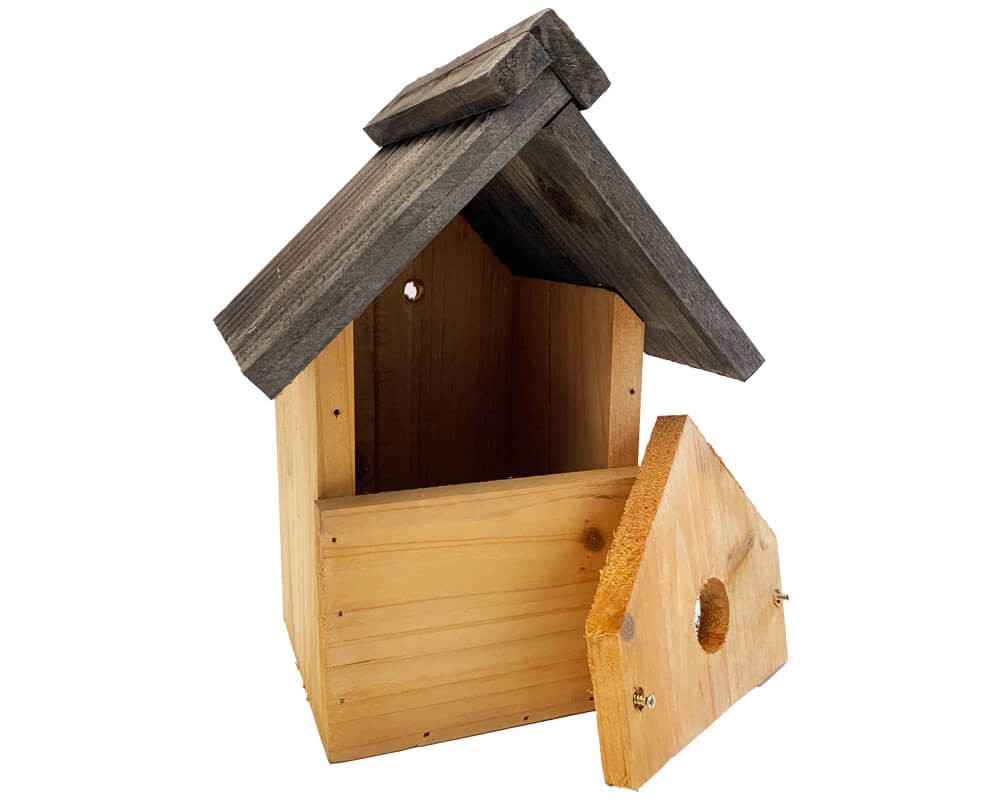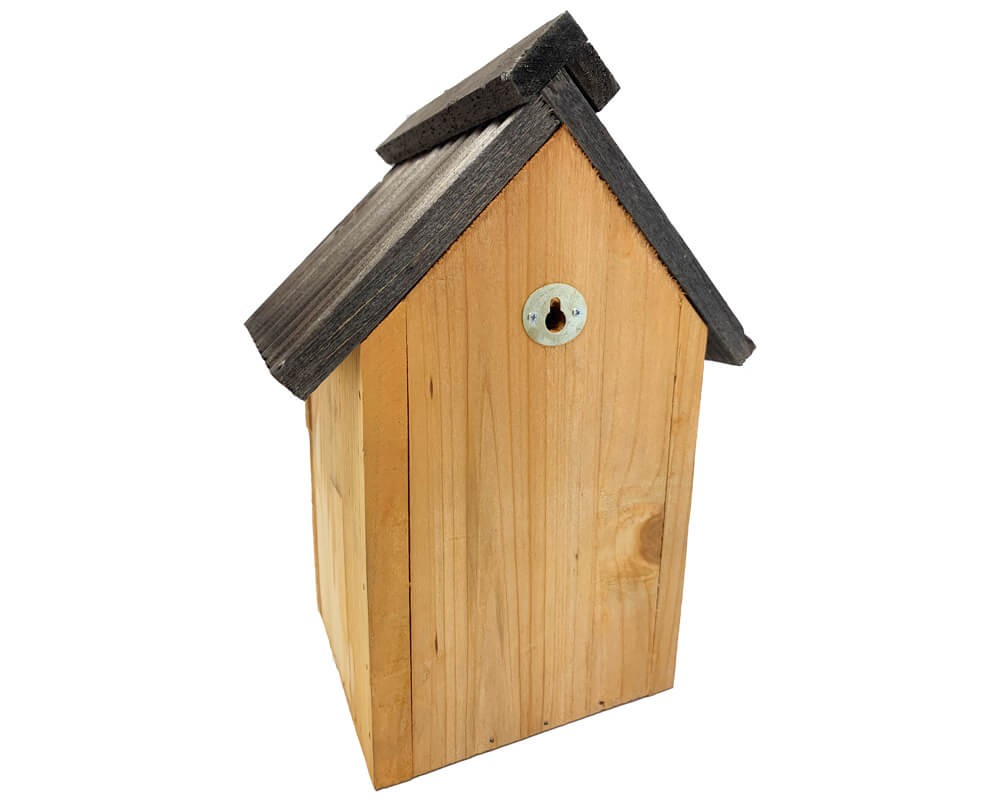 This Multi Purpose Wodden Nest Box provides a home for many species of wild bird.
The wooden nest box can be used in either its original form with a 32mm hole, ideal for nesting sparrows, tits etc. Or by simply removing the two screws on the front panel, it can be transformed into an open-fronted next box for robins and larger birds.
The removal of the front panel also makes this nest box easy to clean after the breading season is over.
A reinforced hole on the back of the nest box makes it easy to hang using a screw or nail (not provided).
Where to position your nest box? - For sparrows, tits and starlings we recommend placing the nest box 2-4 meters up a wall or tree facing north-east, to avoid strong sunlight and driving rain. Tilt the box forward slightly so any rain runs off.
Ensure a clear flight path and do not put nest boxes near feeding stations. The birds will not nest in the box if they feel unsafe due to other birds nearby.