Black Sunflower Seeds
Black Sunflower Seeds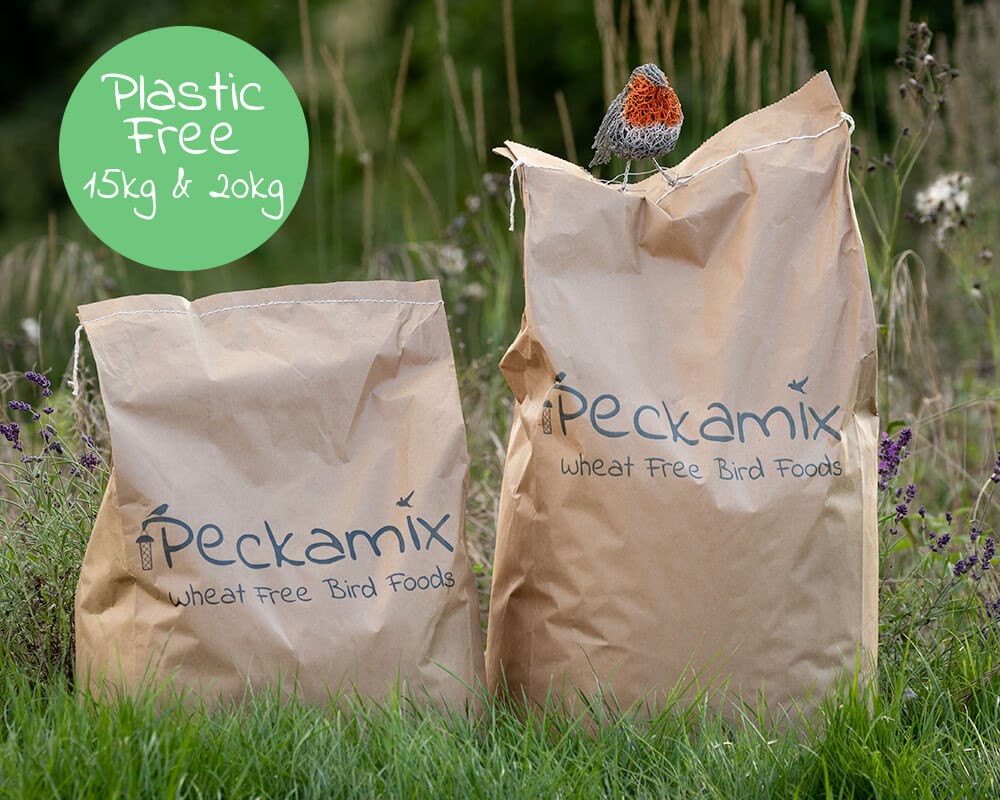 Black sunflower seeds are a popular cheaper alternative to sunflower hearts and are loved by a wide variety of garden birds. Some birds will take away black sunflower seeds to a safe place to break open the husk, whereas others will happily stay at the feeder to eat these oil rich and nutritious seeds.
Black sunflower seeds have a higher oil content and a much thinner husk which is easier for smaller birds to crack open in comparison to striped sunflower seeds.
This versatile seed can be fed all year round.
Feeder Style:
Ground, Bird Table, Hanging Feeder
Suitable for all year round feeding.


Enjoyed By:
Blue Tit, Bullfinch, Chaffinch, Coal Tit, Collared Dove, Crested Tit, Dunnock, Goldfinch, Great Tit, Greenfinch, Hawfinch, House Sparrow, Marsh Tit, Mistle Thrush, Siskin, Song Thrush, Tree Sparrow
| Size | £/kg | Price | * Saving |
| --- | --- | --- | --- |
| 1.5kg - In Stock | £2.13 | 3.20 | £0.00 |
| 3kg - In Stock | £1.70 | 5.10 | £1.29 |
| 5kg - In Stock | £1.50 | 7.50 | £3.15 |
| 15kg (3x 5kg) - In Stock | £1.21 | 18.20 | £13.80 |
| 15kg Paper Sack - In Stock | £1.21 | 18.20 | £13.80 |
| 20kg Paper Sack - In Stock | £1.20 | 23.99 | £18.60 |
| 20kg (4x 5kg) - In Stock | £1.20 | 23.99 | £18.60 |
* Savings are based on the first row being the base £/kg price
"Simply brilliant !!!" - Sandy
Will definitely use Peckamix again......it was great doing business with you. Thank you for your quick response to my query, for the great service, super price and for the really quick delivery ⭐️
15th June 2022
"Great price and great quality " - Katie Hart
Happy bunny
I can buy a big bag which works out one of the cheapest prices but the quality is also amazing.
I also love buying from small businesses and love that this one really care about the birds (as no fillers!)
30th April 2022