Brambles Crunchy Hedgehog Food
Brambles Crunchy Hedgehog Food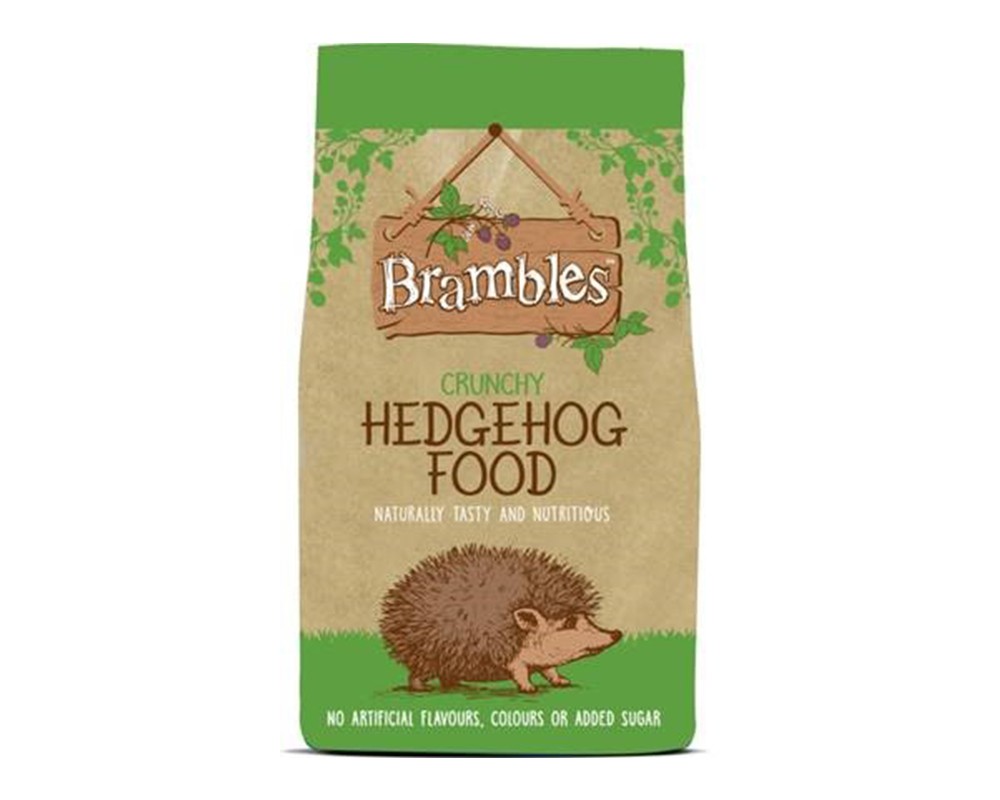 Brambles Crunchy Hedgehog Food consists of small kibbles with poultry as the main ingredient. It contains no artificial flavours, colours or added sugar, plus it is made in Great Britain!
Brambles Crunchy Hedgehog Food is a complementary food specially formulated to give the right balance of nutrients, vitamins & minerals for wild hedgehogs and, due to its crunchy texture, is also great for dental health.
Available in 900g and 2kg bags.
Feeding guidelines:
Each evening offer about a handful of food per hedgehog in a shallow dish. Always ensure there is a supply of fresh water, particularly when feeding dry food and during warm weather. It may take a little while for the hedgehogs to get used to a different food but do persevere as this is normal with all animals.
Also suitable for badgers and foxes.
| Size | £/kg | Price | * Saving |
| --- | --- | --- | --- |
| 900g - In Stock | £5.32 | 4.79 | £0.00 |
| 2kg - In Stock | £4.30 | 8.59 | £2.04 |
* Savings are based on the first row being the base £/kg price
"Happy hedgepig." - Alison
Took a couple of nights to get used to the food but now dish is empty every morning. Make sure you have a dish if water for them nearby too. Great service, as usual.
1st September 2020
"Best hedgehog food" - Storey49
Our visiting hedgehogs love this food, it seems to go so much quicker than other brands. Beware the birds like it too, keep catching them going into the hedgehog feeding stations and coming out with their beaks full
27th July 2020