Brambles Meaty Wet Hedgehog Food
Brambles Meaty Wet Hedgehog Food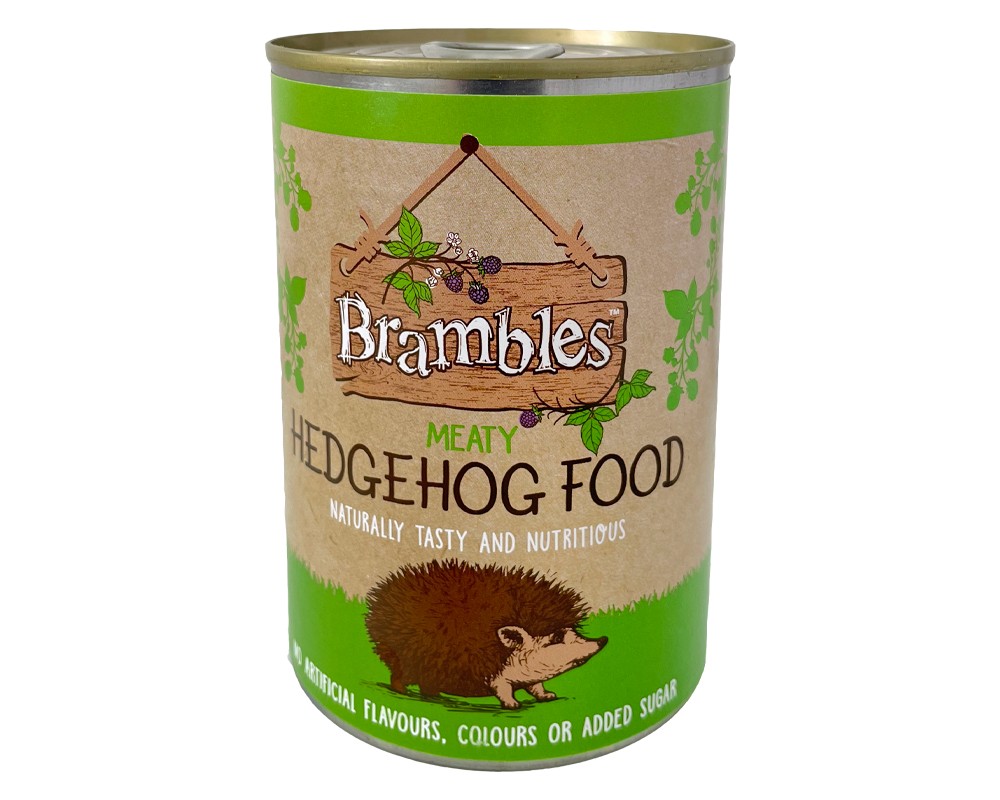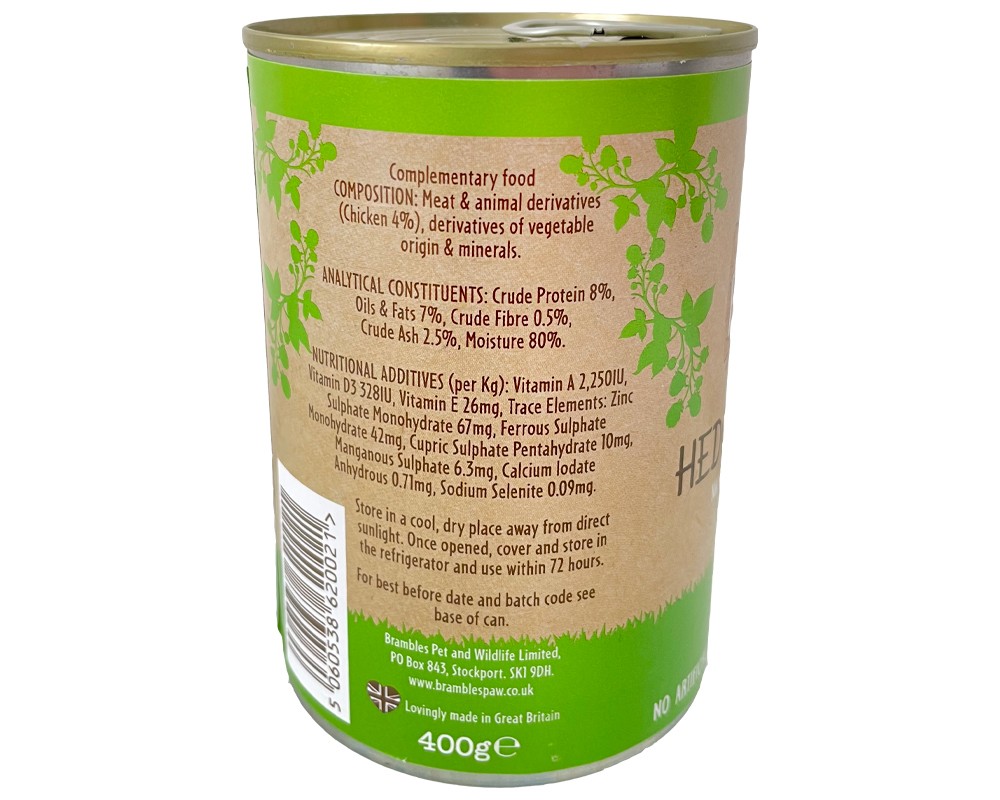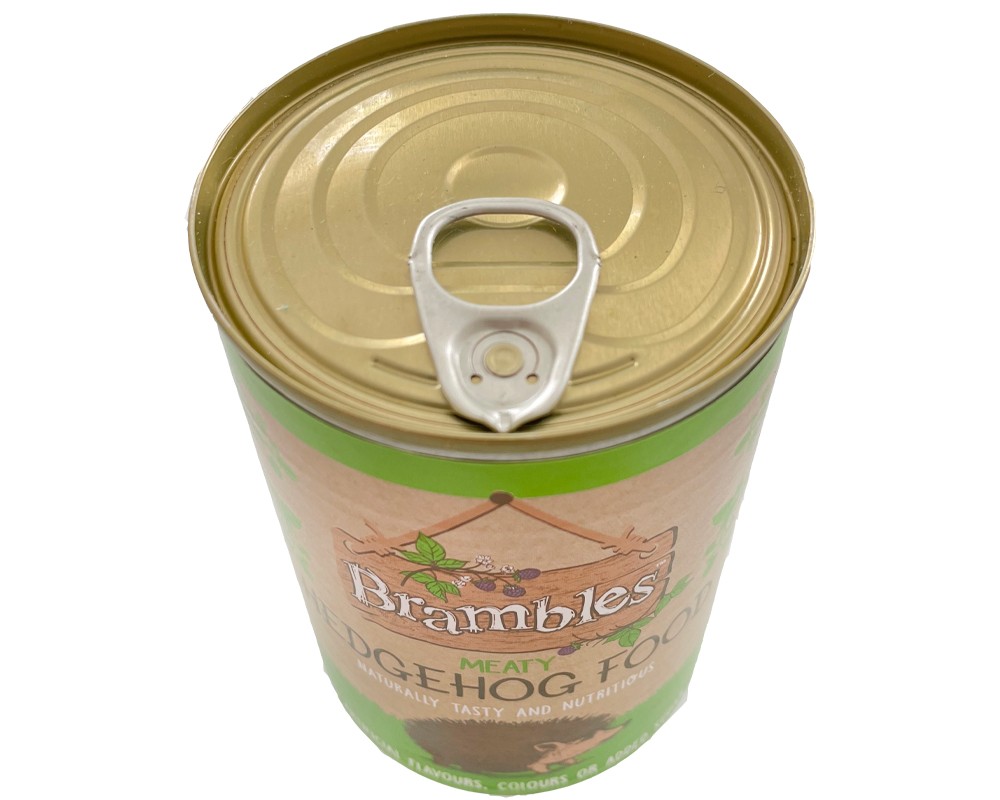 Brambles Meaty Hedgehog Food contains a fantastic mix of delicious chicken and meat based wet food. This nutritious hedgehog food is specially formulated to provide wild hedgehogs with the right balance of nutrients, vitamins and minerals.
No artificial flavours, colours or added sugar. Made in Great Britain.
Available in individual 400g tins.
Feeding guidelines:
Each evening offer about a quarter of a can per hedgehog in a shallow dish. This food can be fed on its own or mixed with Brambles Crunchy Dry Hedgehog Food. Always ensure there is a supply of fresh water. It may take a little while for the hedgehogs to get used to a different food but do persevere as this is normal with all animals.
A complementary food. Also suitable for badgers and foxes.
Analytical:
Crude Protein 8%, Oils & Fats 7%, Crude Fibre 0.5%, Crude Ash 2.5%, Moisture 80%.
Composition:
Meat & animal derivatives (Chicken 4%), derivatives of vegetable origin & minerals
"Brambles Meaty Wet Hedgehog Food" - Tiana
Good quality food, however, my hedgehogs did not eat it. Think they are fussy eaters as I tried various meat based cat and dog food with the same effect. I'll try again late summer/early autumn when there are less natural food sources available.
10th May 2022