Suet Log Bird Feeder
Suet Log Bird Feeder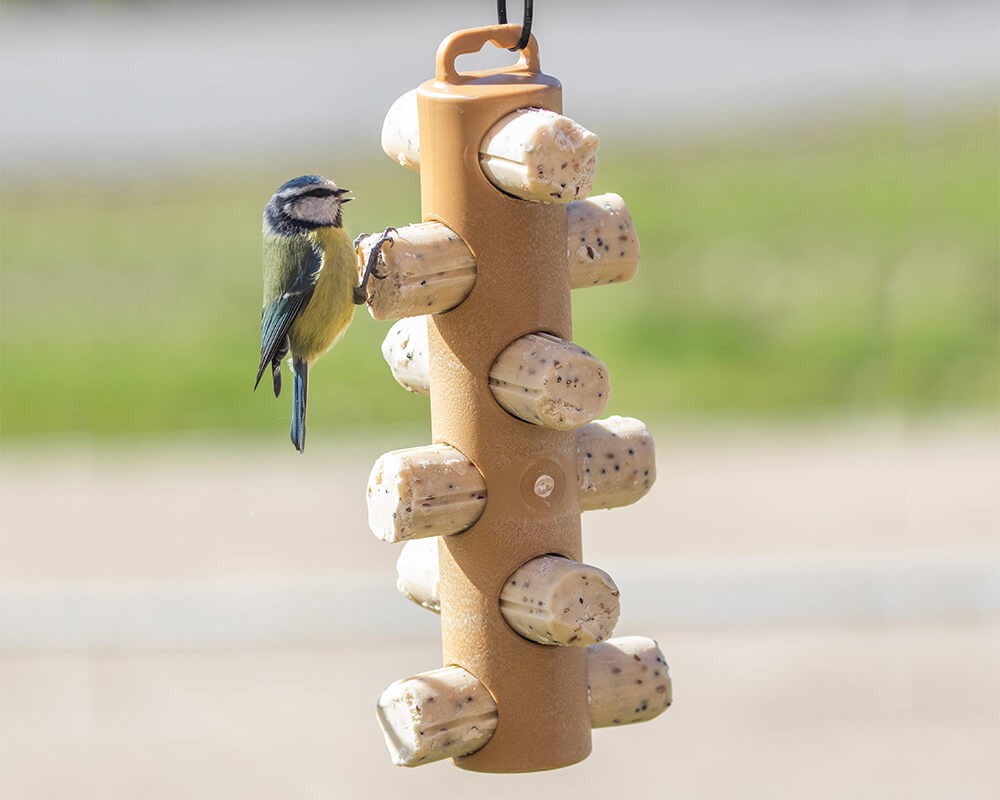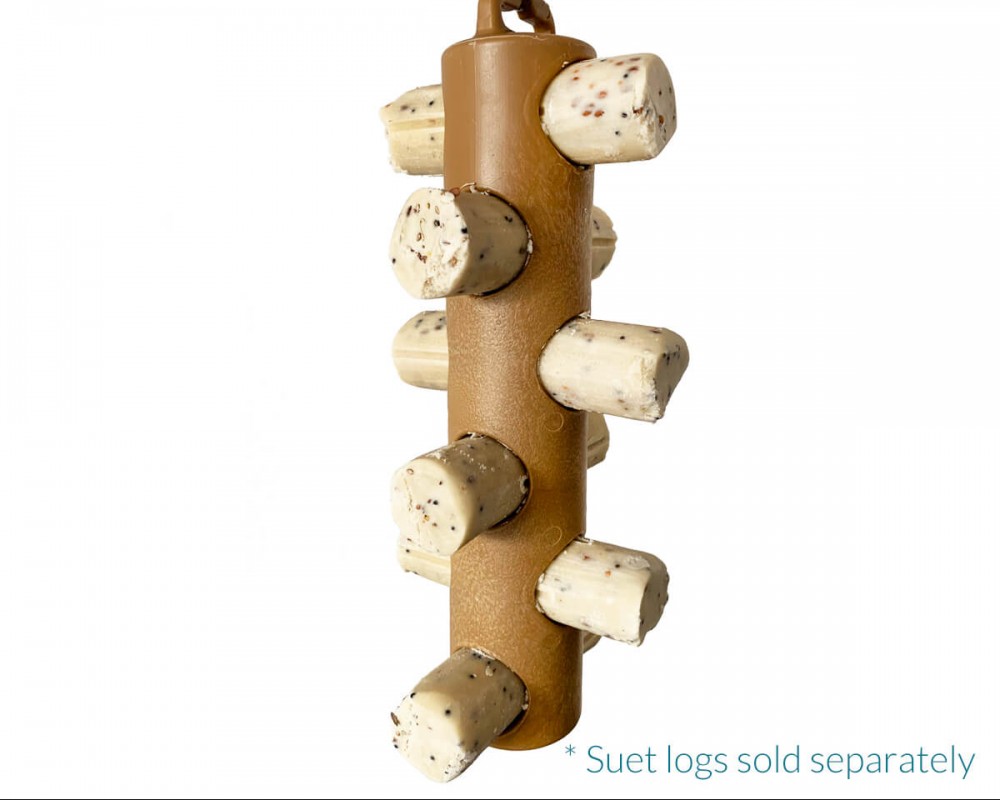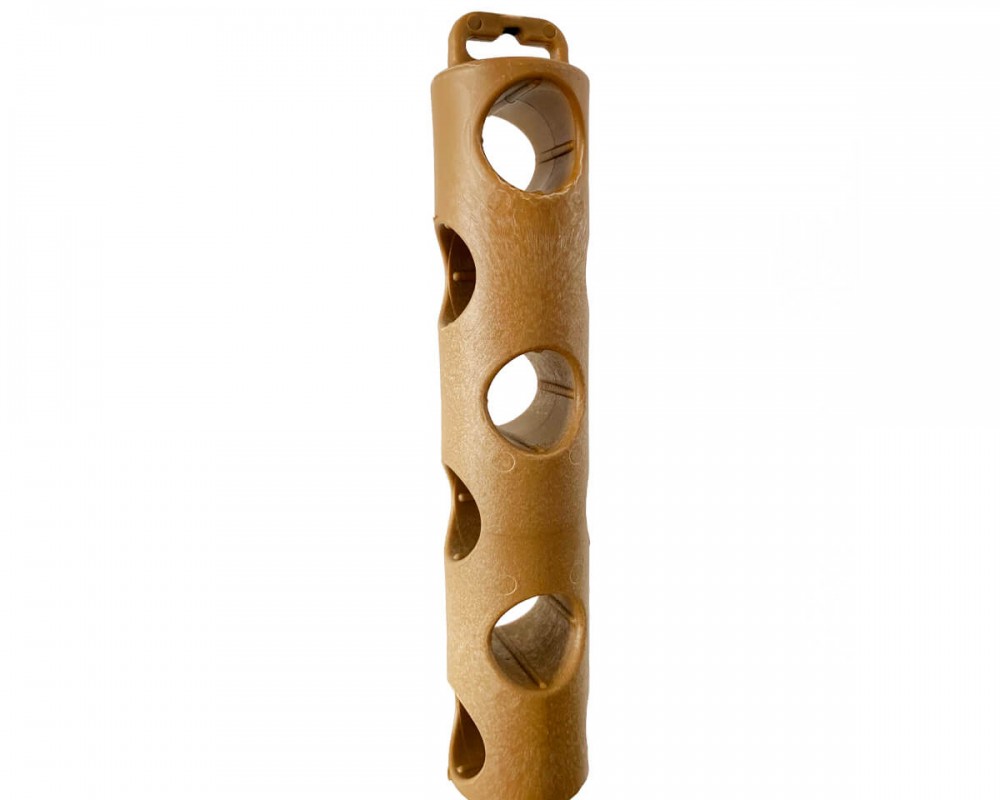 This purpose designed suet log feeder can hold a total of 6 suet logs, allowing many birds to feast on suet log treats.
Easy to use, simply slide suet logs into the feeder. Suet logs sold separatly and can be purchased here.
The suet log feeder is made from 55% recycled wood pulp!
Height: 27cm
Material: Plastic + 55% recycled wood pulp
Capacity: 6 suet logs
"Just right. " - Mike H
Purchased this feeder to go with several packs of berry and bugs suet logs.

Great service from Peckamix. Thank you.
7th June 2021
"Suet feeder" - Sarah Kynoch
Filled one with the birdy butter and one with my own lard/seed mix. Birds were on the new feeders straight away.
Look great, and easier to keep clean than some other feeders .
Would definitely recommend.

15th May 2021