Suet Blocks - Plastic Free Packaging
Suet Blocks - Plastic Free Packaging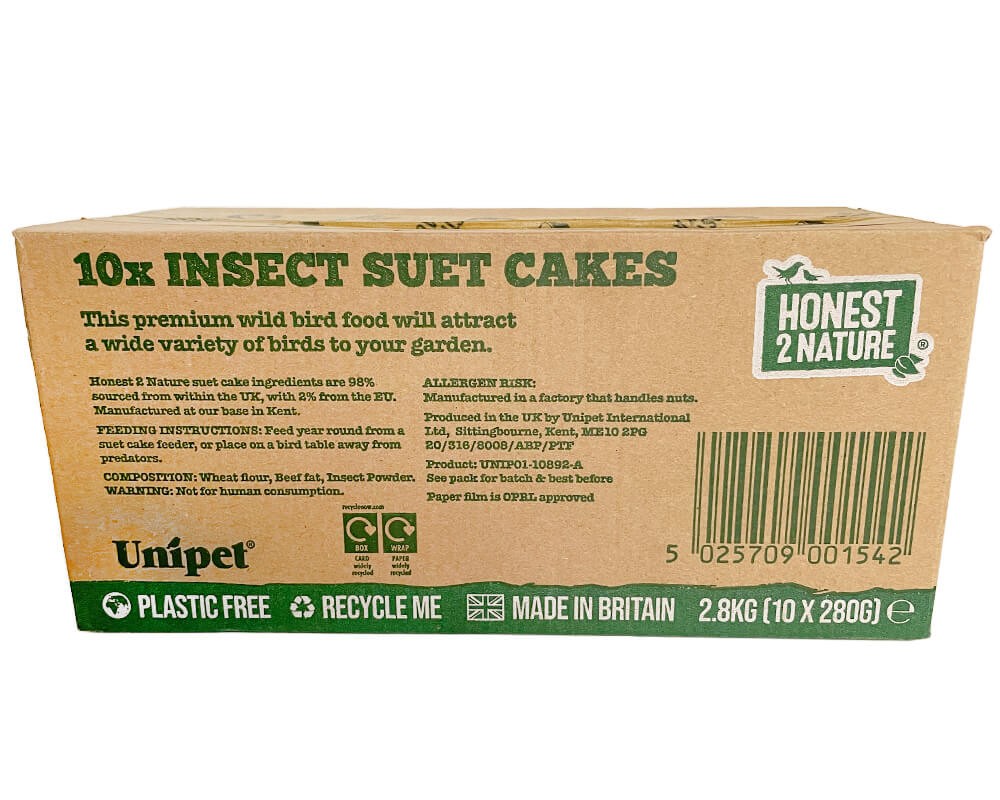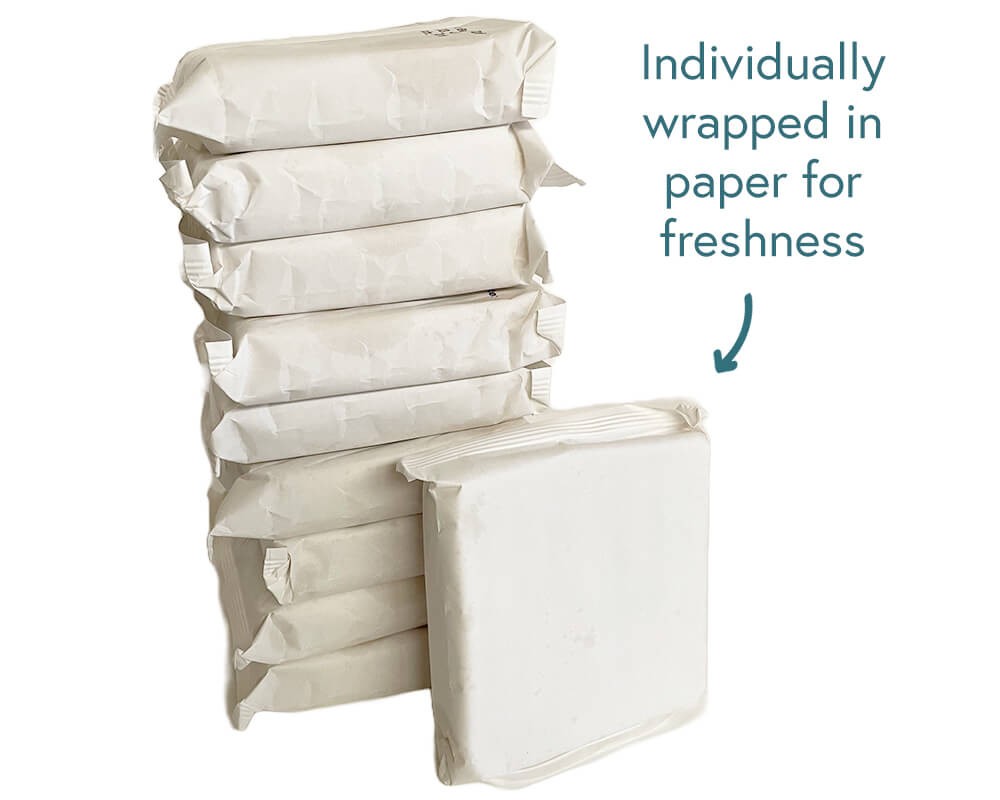 Our 10-pack of plastic free suet blocks for wild birds are made up of high quality suet with dried insects. This combination of desirable ingredients result in a high energy suet treat packed full of protein for all the challenges wild birds face in our gardens throughout the year.
Recyclable & Compostable Plastic Free Packaging:

These plastic free suet blocks are individually wrapped in greaseproof paper, then boxed in FSC® cardboard. All the packaging is fully recyclable and home compostable as paper or cardboard.
How To Feed:
Place a suet block either on a bird table, ground tray or hang from a feeding station using our metal suet block feeder.
Each pack contains 10x 280g suet blocks.
Composition: Wheat Flour, Beef Fat (18%), Insect Powder.
Allergen Information: Manufactured in a factory that handles nuts.
"Excellent " - Deb
Great product, stays together too, even to the very end , doesn't break apart like cheaper products , birds love it
12th December 2021
"No waste....all recyclable " - Jan
Loved these suet blocks as all the packaging was recyclable so no waste. Birds loved them too especially the starlings and the sparrows.
8th December 2021