Whole Filled Suet Coconut
Whole Filled Suet Coconut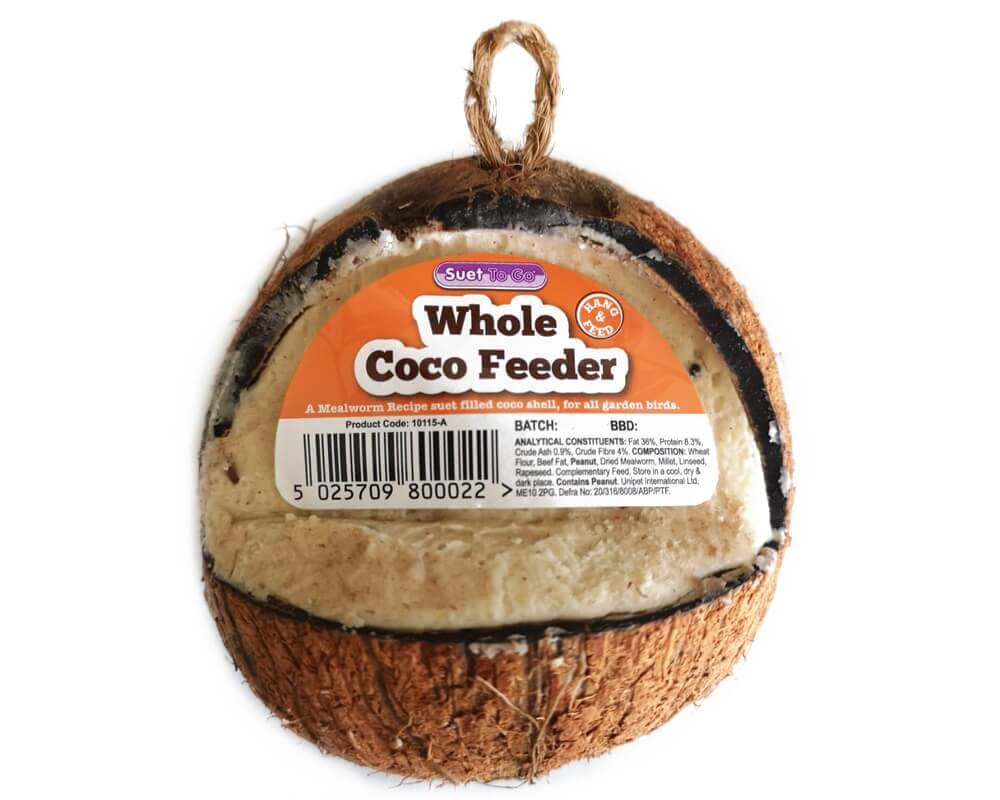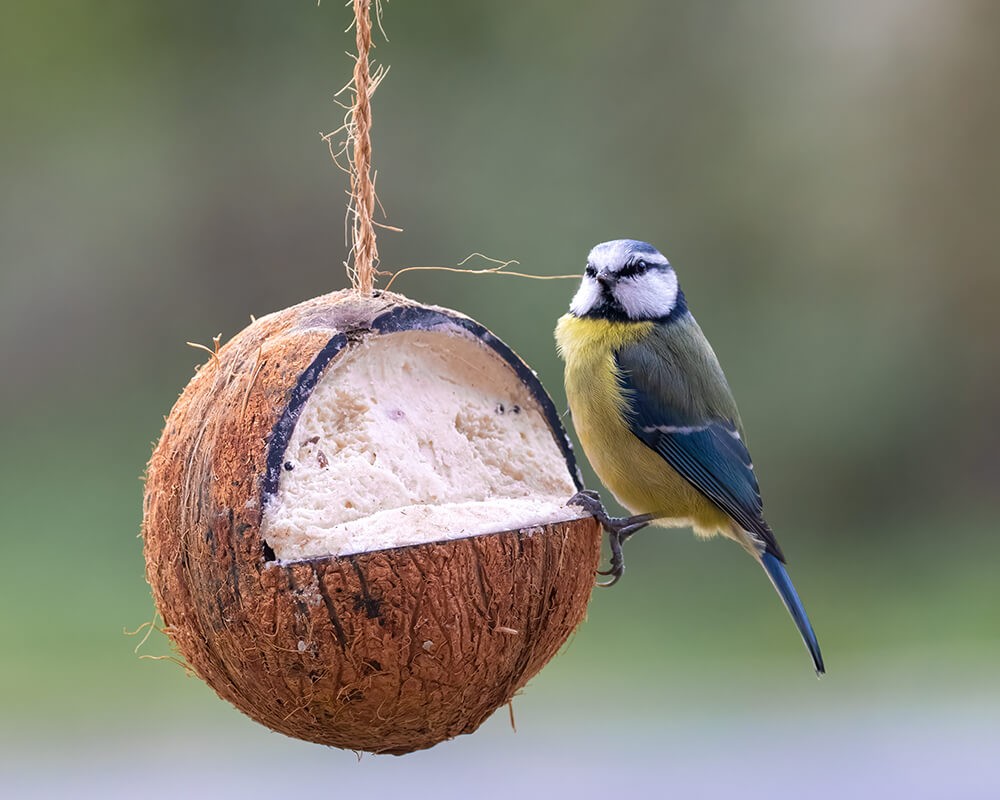 Simply hang these mealworm flavour whole coconuts from your feeding station or a tree branch and enjoy watching the birds having a feast, no feeder necessary!
The coconut is cut in a way so birds can perch on the front and enjoy the suet from inside the coconut.
These will be a hit with Tits, Woodpeckers, Nuthatch and many more birds.
Stuffed full of high energy mealworm flavoured premium suet and seeds.
Individually wrapped for optimum freshness!
Fat 36%, Protein 8.3%, Crude Ash 0.9%, Crude Fibre 4%.
Composition: Wheat Flour, Beef Fat, Peanut, Dried Mealworm, Millet, Linseed, Rapeseed.
Complementary Feed. Store in a cool, dry, dark place.
CONTAINS PEANUTS!
"Birds loved it " - Karen
The little Robin , Bluetits and Great- tits really loved the filled coconut .
Suddenly it disappeared . Guessing it was the Jackdaws or crows.
Best Buy another.
Excellent family business and fast delivery
5th February 2022
"Bluets love it" - Storey49
The birds are queuing up on the line to get to this coconut feeder. Have just ordered another one!
14th December 2021