Wild Things Floating Swan & Duck Food
Wild Things Floating Swan & Duck Food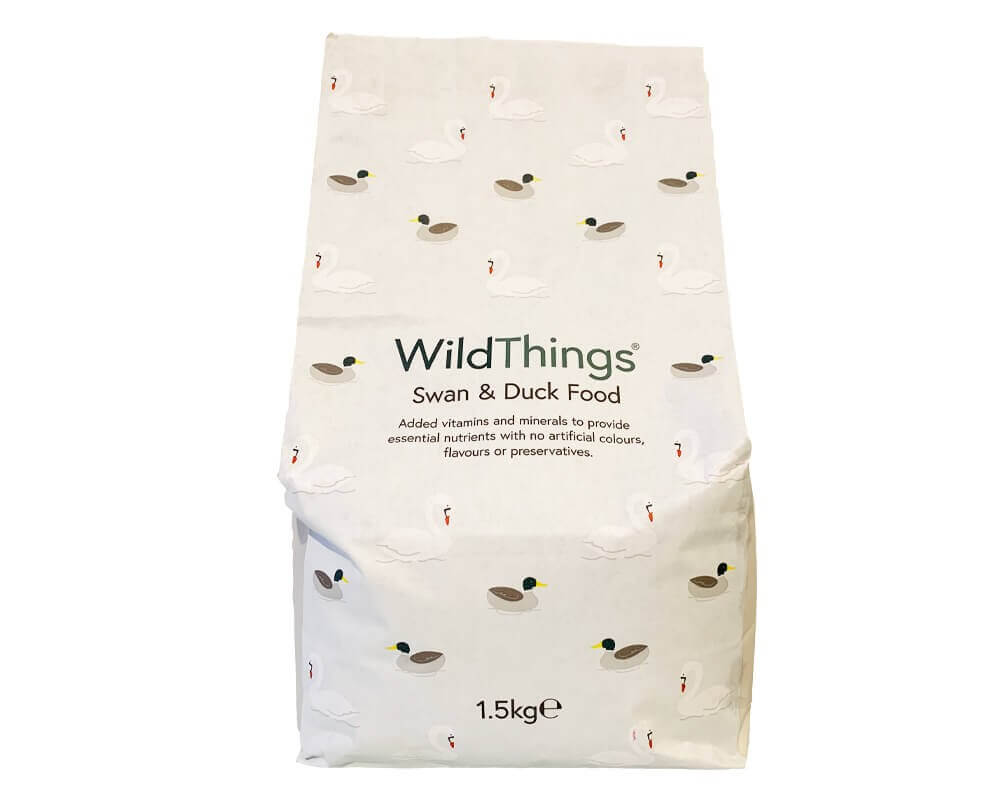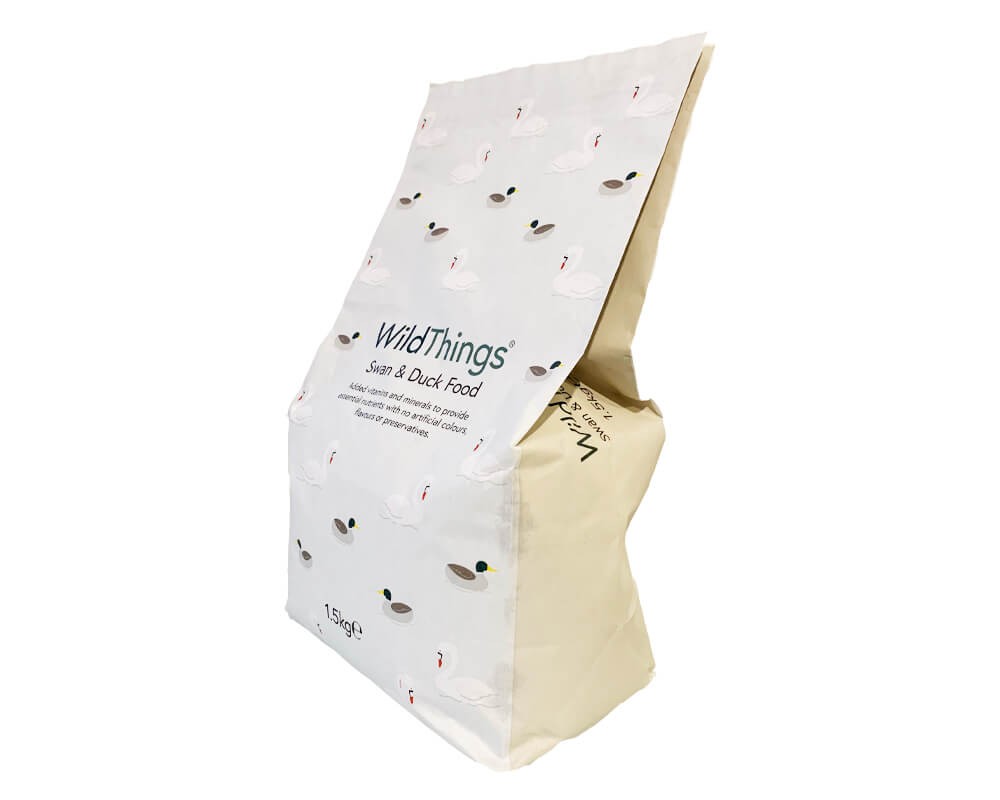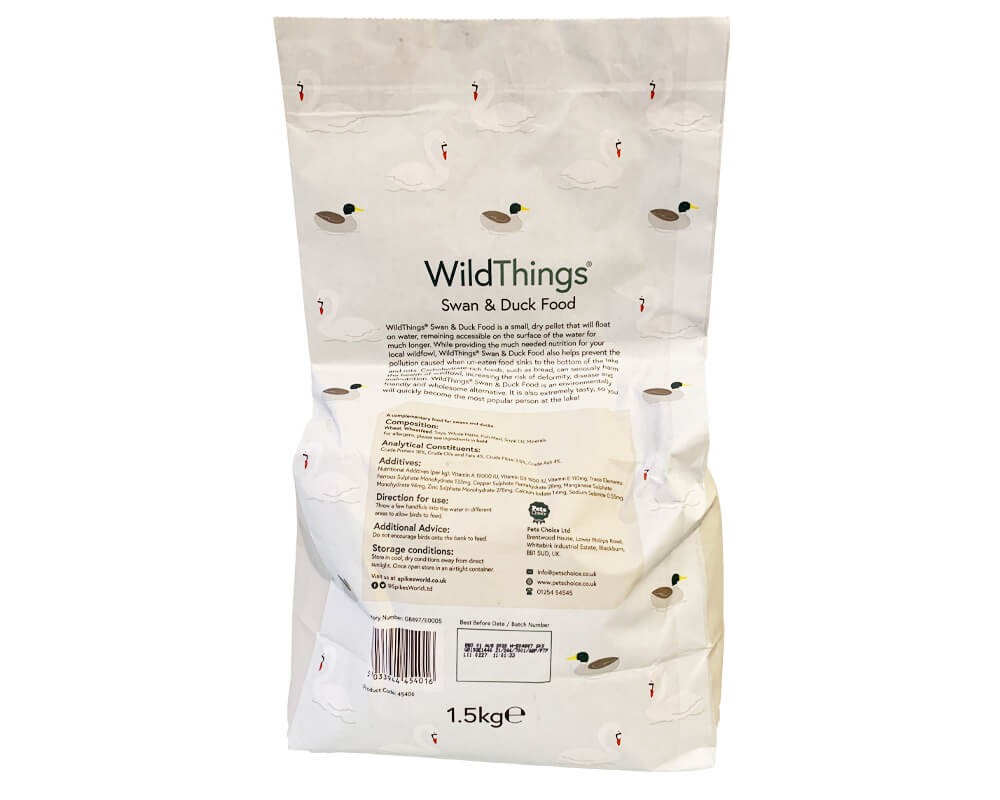 Wild Things Swan & Duck Food with added vitamins and minerals to provide essential nutrients with no artificial colours, flavours or preservaties.
This waterfowl food is a small dry nugget that will stay afloat on the water. The benefit of the food floating is it remains accessible to the birds for a longer period of time so is more likely to be eaten. It also helps to prevent the pollution of the water caused by uneaten decaying food that has sunk to the bottom.
Wild Things Swan & Duck food is much more nutritious than bread, it's also very tasty too!
Small dry nuggets
Floats well
Highly nutritious
Good alternative to bread
Highly palatable
Composition: Wheat, Wheat feed, Soya, Maize, Fishmeal, Soya Oil, Minerals & Vitamins, EC permitted Preservatives.
Analysis: Protein 18.0%, Oil 4.0%, Fibre 3.5%, Ash 4.0%.
"Good Service. Good Seed" - PKs Mum
Used several times. Good quality food with no waste. Fast despatch and delivery. Birds and humans happy.
30th April 2022
"purchased for feeding the ducks" - Vivien Boyns
nice product, good service and friendly and helpful company
10th June 2021